Cedar's Issues:  Constant Itching and Scratching
Cedar itched constantly from the day we brought her home at 7 months almost three years ago. We tried everything under the sun, from homeopathy to some nutritional changes to topical applications and colloidal silver. Nothing worked for her. She still suffered with constant itching.
On February 17th, 2004, I went to the Yahoo search engine and typed in "Golden Retriever itchies" and, of course, the results came up with pages and pages of links. One page was Nzymes.COM. I checked out the site and decided their products certainly couldn't hurt, and just might help. I bought two bottles of the Nzymes®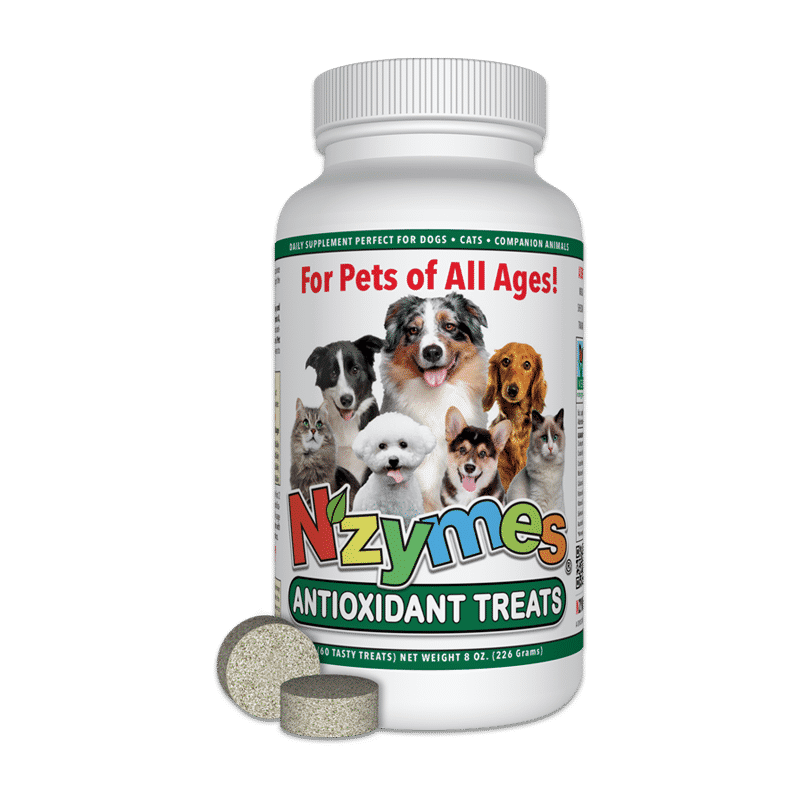 Antioxidant Treats and one bottle of the Nzymes® Ox-E-Drops. They came two days later by Priority Mail. Great customer service!
Well, just a little over month later and Cedar is no longer itching! The site said it would probably take 2-3 weeks to see any difference. The 3 week mark came while we were in Jamaica. My son was taking care of her and religiously giving her the Nzymes® treats (which she loves). Well, we arrived home to a dog that didn't itch, and hasn't itched since. I did cut her back from initial doubling of four treats per day to three per day after a week of not itching, but she started a little itching again so I upped her back to four. I don't care if I have to feed her four treats a day forever I'm just happy to have an itch-free dog for the first time in three years!
Sharyn Cerniglia – Wayne PA
---
Products Suggested for Dog Excessive Itching Issues
Sprouted Granules for Economical Preference, Antioxidant Treats for Convenience Preference